Established International Journalist.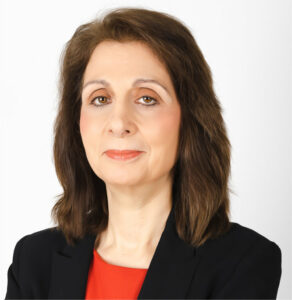 Acclaimed Geopolitical Analyst.
European / World Political Insider.
Eschatology and Biblical Prophecy Author.
Geo-political Insider
Erika Grey grew up around members of the world's business, financial and cultural elite. Along the way, she met and interviewed many of the European Union's leading globalists and federalists, including a former Prime Minister, Members of the European Parliament, the former Secretary General of the Globalist organization PanEuropa, and many more.
The depth and breadth of her political knowledge and inside connections, paired with her journalistic approach to current events, have led her to be a trusted writer for Yahoo News, Global Watch Weekly and Blogactiv, the blogging site for leading EU policy website Euractiv. She has spoken on numerous U.S., Canadian and European radio stations and was featured on Coast to Coast radio.
Biblical Prophecy Scholar
As the only female evangelical Bible Prophecy Expert & Analyst on the national stage, Erika brings a fresh and informed perspective to her work. Living her mission of "To Warn and Inform in Jesus's name," this Evangelical Christian sets is an important voice in Eschatology who is listed in Sound Christian's Who's Who of Bible Prophecy.
Erika has been cited in articles in the New Yorker and the Christian Post, among many other publications.
LISTEN
Prophecy Talk with Erika Grey sets a standard of excellence in Bible Prophecy news. She is the first eschatologist to provide informed geopolitical analysis. She provides her audience with detailed, professional reporting on the end time prophetic writings and their alignment with current world affairs.
Feedspot rated Prophecy Talk as one of the top 50 prophecy blogs on the internet and is an Amazon influencer.
As the author of an astonishing 14 books on Biblical Prophecy, Erika is clearly an expert in her field. She's also a dynamic and impassioned speaker who can bring her message to your group.
"I have already read your 'Decoding the Number of the Beast,' 'The Antichrist of Revelation'
and 'The Seat of the Antichrist.' All three books are brilliant!"
– HE Count Christian d' Andlau Hombourg, former Secretary General of Paneuropa.